10 things to help you move forward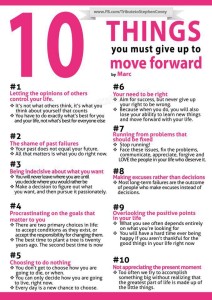 I found this online and thought it summed up perfectly some of the work we do here with clients.
I hope you find it useful.
Have a great day!
If you would like more information about how we can help you improve your health long term then please call us for a confidential chat and to book and appointment on 07531 191 688
If you like the blogs then please take a minute to like our Facebook page which will then ensure you get the feeds for our latest blogs and please also share our blogs and feeds with your facebook friends or anyone who you feel may benefit from our therapies too.
Many thanks for reading
Have an amazing day.
Be free…Be happy!
Jeni
e mail : peaceofmindhealth@gmail.com