#PLUGINTOPOWER Daily Meditation Workshops @ Peace of Mind Health 
Hi all,
I am offering you FREE daily lunchtime meditation classes on zoom to help ground, connect and rebalance.
The classes give you some practical tools from my work as a Kinesiologist and then some grounding and Chakra alignment. one day a week we do focussed intention work which i pass on to you from  from Lynne Mctaggart's Power of  8 / intention experiment teachings.
Please e mail me if you would like a zoom link and password.
They are also published on facebook click this link to go to the page.
#ITEACHPEACE Monthly Meditation Workshops @ Peace of Mind Health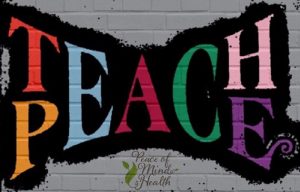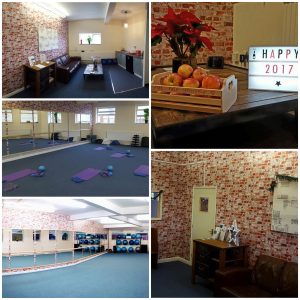 #ITEACHPEACE  Monthly Meditation Workshops . Sunday Mornings, dates on hold. 
#ITEACHPEACE  Monthly Meditation Workshops have launched from May 2017 with Jeni @ Peace of Mind Health guiding you.
Dates available are – Classes paused . Please e mail to be added to the waiting list. 
The cost of the workshop is £25 . If you bring a new partner / friend then the cost is £20pp. Payment in advance, your payment secures your space as workshops are limited to 20 people.
What can you expect from a workshop ?
The meditation hangout will be a warm comfortable safe  group space where i will teach you many different meditation techniques and guide you to enjoy the wide range of styles of meditation ….I'm sure you will fall in love with at least one of the many styles . I guarantee that you will find something that is right for you.
People often try meditation once and then decide it is too hard or they don't have time.
I have learnt many different styles of meditation and I also utilise my experience and expertise in visualisation and hypnotherapy tools from my successful practice gained over the years and believe me …you will find one that you love!!
There will be both passive and active meditations ( yin and yang ) utilising both modern psychology theory and tools and ancient traditional practices ( such as tai chi, qi gong, yin yoga nidra , chakra work , mudra meditation , etc ). This work is deep and profound, you may find you clear many emotional blocks as you progress your knowledge of mind, body and spirit.
I am here to both guide you on this journey through these techniques….and also to help you understand the physiological and psychology of this too. I am fully qualified to teach and support you in aspects of the mind , please see my qualifications tab for reassurance on this.
During the #iteachpeace meditation workshops I will teach you different styles of guided meditation and show you techniques to help you to relax and let go of tension, anxiety and stress and revitalise your mind and body as you will enjoy better quality sleep and clarity of mind. 
What to bring :
~ A blanket and cushion if you would like for the passive meditations.
~ Socks if you want the feet to be warm ( the studio is carpeted and cosy, however yin and passive meditations can reduce blood pressure and body temperature). Also we respect our meditation space with a "no shoes on " policy in the studio.
~ layers as above. Please wear loose , comfortable clothing. The active meditations require some body movement ( very little , it is not exercise ….however you do not want clothing to restrict you and your sense of comfort).
~ We have mats , chairs and bolsters to aid maximum comfort for all abilities , however feel free to bring your own mat if you prefer.
Classes can be booked by Facebook messaging …..or you can call , text or mail me for more info.
Please arrive a little earlier than the start time.
ALL PHONES AND DEVICES MUST BE SWITCHED OFF DURING THE CLASS.
Please disclose any relevant medical information upon booking.
IF you are pregnant, have very low blood pressure, any long term diagnosed or undiagnosed physical or mental health conditions , or if you have any kind of seizures then it is your duty to inform your practitioner upon booking to allow appropriate modifications or health and safety steps to be actioned.
#iteachpeace with Jeni at Peace of Mind Health are here to help you achieve your optimum balance in health and wellbeing, however it is your responsibility to declare all relevant information to us to help you.
This is a ticket event and once paid for tickets are non refundable. If I can fill your space then I will reimburse you…. you are welcome to send another person if you cannot make it .
www.peaceofmindhealth.co.uk
Email : [email protected]
Tel : 07531 191 688
Be free…Be happy….Be healthy!
✨💕Jeni 💕✨