What is a Death Shamanka (also known as a Psychopomp or a Soul Midwife)?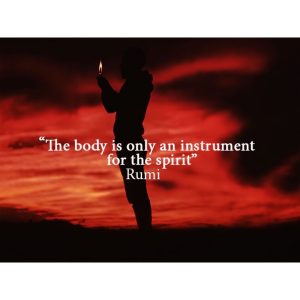 I am a Death Shamanka (also known as a psychopomp or a Soul Midwife). A shamanka is just the name for a female Shamanic Practitioner.
As a Death Shamanka i am essentially here to work as a guide . As a guide my work is predominately to assist the living when they are (for whatever reason) coming to the end of their human life. This work is not to change that path in any way, rather it is to assist the soul to do what it needs to to allow it to move peacefully on its journey from the human to whatever the birthing of the soul becomes ( otherwise known as soul transition).
Quite often there are many fears and taboos around death. Often families cannot face this painful and emotional journey, therefore it is not spoken about so fears begin to grow. Business is left unfinished for the person dying, wishes and values are not acted upon.
When we die we hope that our transition will be peaceful, pain free and calm surrounded by our loved ones with all our business addressed. However , this sadly doesn't often actually happen.
This is especially true in our Western world , many people now die alone , or in stressful unfamiliar conditions with strangers in hospitals. There may be fear, confusion, a lack of privacy, strange noises , or often just feeling helpless being away from home.
Often the body is subject to even further stress when near to death "life-saving" measures are given . This can be very confusing for  the soul in the process of transition from the Human . If the soul is not clear on its path of transition it can get stuck and this prevents the journey of the soul to the next phase , afterlife and peace.
Sudden accidents , death from violence , miscarriages and even natural disasters prevents the transition of the soul on its path.
As a Death Shamanka (Psychopomp or soul midwife) i may be asked to assist the souls of the living , however this work can also be important for those who have died. The soul of  our ancestors, friends and family  may not be aligned and i help them to transition in peace.
The work as a death Shamanka can be as an assistance to the human before death to assist the soul into the transition or retrospectively  after the person has died ( or in ancestral work to heal past time lines ).
How do i work ?
So as a Death Shamanka if i am working with the living human aspect of the soul i will come to you and we will discuss your fears around death , your questions, who you may wish to assist you or be there to show you the path of transition  , etc . Basically anything you wish to explore.
I will then hold the space and allow you to journey through a doorway to find your answers. It is common that you may be too ill or too tired or to medicated to do this , if this is so i will journey for you. We work within the boundaries of your level of well being.
If i am working for the non human then the family will give me information and i will journey for them and release the soul and allow it to fully transition.
Thank you  for reading.
White Raven