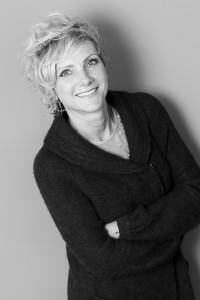 Jeni is a Holistic Health and Wellness Practitioner  and owner of Peace of Mind Health, which is located in Hinckley within easy reach of  Nuneaton, Coventry , Birmingham and Leicester.
Here at Peace of Mind Health,  Jeni is extensively qualified in all aspects of Emotional, Physical and Energetic health and wellbeing (refer to the qualifications tab for full details of the scope of expertise).
Jeni is also trained as a Shamanic Practitioner which is an ongoing life practice. Her body of work has evolved to enrich the gynocentric Shamanic pathway and this enriches her already flourishing work as a specialist within the field of Female Health and Healing.
Alongside this very vital body of work, Peace of Mind Health also do treat a wide range of clients successfully for many  more conditions.
Here at Peace of Mind Health we are committed to improving your health naturally , and we believe that healthier people are happier people.
To heal is to touch with love that which
we previously touched with fear – Steven Levine.
Some of our most common complaints or conditions include:
Trauma
Anxiety
Woman Empowerment
Hormonal Issues
Stress
Managing Change
IBS and Digestive Disorders
Chronic Fatigue / Fibromyalgia
Whether your requirement is emotional or physical you will feel relaxed to know that you are always treated individually and Jeni can give you guidance and her expert advice to help you to transform your health naturally.
We have a wide range of therapies on offer (click the tabs for more info), however some of our most recommended therapies include:
Here at Peace of Mind Health we treat such a broad spectrum of conditions, so do give us a call to talk confidentially about how we will best help you find the best therapeutic support.
Click on the tabs for more information about each therapy.
If you would like more information about my commitment to training then click here.
To read testimonials from my many satisfied clients then click here.
If you would like to be directed straight to prices and offers then click here.
"Healing doesn't mean the damage never existed. It means the damage no longer controls our lives" – Native American Quote
" Look deeper into nature, and then you will understand everything better" – Albert Einstein