Counselling – A safe and confidential space.
Most people go through times in their lives that are painful and distressing. Points in time where they face difficulties, anxiety and stress which can seem unmanageable. Sometimes people can be isolated and may not have a support network of people around them.  However  even where an individual has the most supportive family and friends, they can still have times where they have feelings of stress, depression, anxiety or the burdens of life seem too much to bear.
At times it may be easier to talk about personal, family, or relationship issues with a person who is independent of friends and family. I offer you a non judgemental , safe and confidential space to explore your feelings. As a Life Coach, Integrative Psychotherapist and Existential Therapist i am here to hold  a supportive space for you. My work incorporates the extensive training i hold into tuning in to help you formulate coping strategies and future based solutions.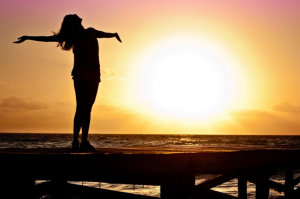 Some of the main reasons people come to us for Counselling are :-
Health issues
Bullying
Stress
Anxiety
Depression
Self Confidence
Bereavement / Loss
Divorce / Relationship issues
Redundancy
And many more.
I truly believe we all need someone to listen to us unconditionally,  to support us unjudgementally . to trust with our life loads without question and to objectively help us form a better and happier way through life.
However, you do not have to be in crisis or on the verge of one, before choosing to have this counselling as a therapy. You may be experiencing underlying feelings of dissatisfaction with life in general, or be seeking balance in your life and spirituality. All of these reasons and more will bring individuals to talking therapy. Counselling and Coaching offers you a supportive , confidential and non judgemental space to explore and make sense of how you are feeling.
It is also helpful to learn tools and techniques from Mindfulness , Meditation and other grounding tools for both you and your family when life feels uncertain and overwhelming.
For more information about how we can best support you, please feel free to contact us for a confidential chat.
Email : [email protected]
Tel : 07531 191 688
Jeni
Click here for testimonials.
click here for qualifications.