Fertility Enhancement Programme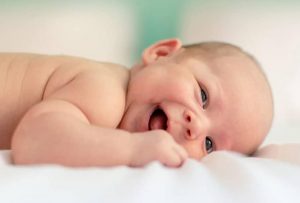 ~ Do you want to give yourself the best possible chance of having a baby ?
Whether you wish to conceive naturally, or with the assistance of ART such as IVF , let us help you with The Peace of Mind Fertility Programme which has been devised to maximise your natural state of homeostasis (balance) which can greatly benefit you if you are trying to conceive.
The programme has been designed specifically to incorporate Clinical Reflexology, Guided Imagery Hypnosis and Meditation techniques along with nutritional support which allow the body to prepare for conception naturally.
The Programme safe, non-invasive, effective and affordable technique that can greatly increase your chances of conceiving.
Our program includes several extremely relaxing natural therapy treatments and is tailor made to give you and your body the best possible chance of getting pregnant,
Through Reflexology the body is balanced by working on the physical body (specifically the endocrine system) through the nerve endings and pathways within the feet which correspond with the organs and systems within the body. There are also acupressure points on the feet (similar to acupuncture) which will clear energy blocks.
With mind reframing techniques the body is brought to an emotional state of positivity which is where we are able to ensure that you are in the best state of wellbeing possible for the ease of natural journey of conception.
Many women may have difficulty in conceiving due to mental blocks and behaviours which may be creating blocks that may actually cause infertility.
These blocks may include fear of not getting pregnant, urgency 'running out of time' , feeling out of control, fear of miscarriage, past issues such as abortion or past sexual issues, being told that you 'cannot conceive' etc and these blocks create a downward spiral of stress, anxiety and worry.
Being told you are 'unable to conceive' or that 'your chances are 'not hopeful' by a GP can have a negative impact on your subconscious mind.
In the same way that our mind can be positively programmed for belief so can it too be negatively programmed.
Whatever the block stress and negative thought patterns are not conductive for maximising fertility success .
Does it Really Work?
No-one in the world can guarantee that you will definitely become pregnant, however many documented studies report that both Reflexology and Hypnosis can dramatically improve your fertility chances, pregnancy, birth and recovery which is why Peace Of Mind Fertility programme can more than double your chances of successfully conceiving plus also greatly improving your emotional wellbeing too.
Did you know that it has been reported (The Journal of the American Medical Women´s Association and Fertility and Sterility studies) that using techniques such as Hypnotherapy alone can increase conception rate to 42-55% compared to just 20% in those that use IVF alone!
Did you know that Research has shown that regular Reflexology treatments BEFORE pregnancy can enhance the chances of conceiving naturally.
Did you know that Research has shown that regular reflexology treatments DURING pregnancy can shorten the duration of labour, with many women requiring less pain-relief.
Did you know that Reflexology can help to alleviate postnatal problems and help with breastfeeding.
You can feel reassured that you will receive understanding during your fertility journey , and whether you need support in making lifestyle changes to support your fertility, or space to emotionally deal with your journey this is a place to feel in safe hands.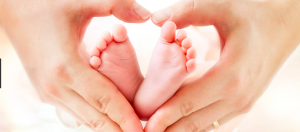 Click here for testimonials.
click here for qualifications.
If you like the blogs then please take a minute to like our Facebook page peaceofmindhealth which will then ensure you get the feeds for our latest blogs . Please also share our blogs and feeds with your facebook friends or anyone who you feel may benefit from our therapies too.
www.peaceofmindhealth.co.uk
Email : [email protected]
Tel : 07531 191 688
Be free…Be happy….Be healthy!
Jeni  x