Hi All, Welcome back to our blog. – Grief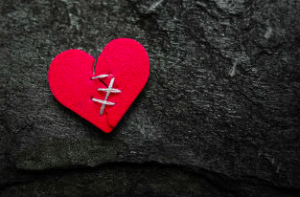 Grief splits open the seams of the heart and spills out all of the contained love held within it.
All of the known love, along with the unspoken and the unseen love. Grief breaks down the container of the heart with its almighty velocity and releases itself in torrents that human strength cannot contain.
Grief is something we can never really be prepared for, even when we have prepared
The truth is that even when you know that grief is coming, you really do not know what your needs will be. For some it helps to have a level of routine and structure whilst for others they need to just be in that space in a much more immersive way. Self care and support around you are important. People who you can be who and how you need to be around.
Having a therapist can be a really helpful tool, especially if the expectation is to 'get back to normal' as people have a short window of capacity around loss and grief. You may find that after several months or a year that this is a good time for that additional support. Again everyones lives and needs are individual. Immediately is too soon for some people.
Grief is something that may consume you
When you are going through a grieving process being consumed is part of it. In the west we are not very good at grief. We do not know how to talk about it , we avoid it and we do not make much space for it. After a 'certain' period of time we can feel that there is an expectation to get back to 'normal' and the space for our trauma and loss has been closed down.
In traditions of long ago, keening was used as a voice to both send the spirit through to the otherworld but also to metabolise the grief held within the human body. We need a release, we grieve too quietly, muffled and contained . The grief needs its wild release. Grief is something we need to share, yet we have learned to contain.
Grief changes you forever
It is very difficult to see the gifts within such painful journeys of loss. However the precious gift of life is never more prevalent than when it has been taken from us. Grief enriches us with a quality of depth. From this wounded place we can grow and develop to become empathic and compassionate towards others.
Grief seems like it has no ending
You will not be able to imagine a time not feeling this grief. You cannot imagine a life without this raw pain. The truth is that only time heals those wounds, and whilst right now you cannot imagine a time in the future where you will ever be able to function again, you WILL survive this.
Those stormy seas of grief that you are trying to survive will at some point begin to come less frequently. No matter how long ago there will still be times and you will still not be prepared as from nowhere a huge wave will still crash into you every so often. Thats how grief is.
At times you will trade anything with anyone to be rid of the pain of grief
The process of grief cannot be avoided nor can it be taken away. People often numb themselves with alcohol, self harm and drugs (prescriptive and non prescriptive) to numb the painful feelings. When the grief process is incomplete then the problems will surface at a later date , often inappropriately. This keeps you stuck in the wounds rather than the natural (all be it difficult) grieving cycle.
Grief is something that whenever i am working with people they often just want to feel better, they want that pain to go away. My role as a spiritual counsellor is not to take it away. Not possible. My role is to be a lighthouse within that dark and treacherous storm and help navigate the way through that darkness.
Check out my webpage for discounted offers to help you during these difficult times.
Thank you for reading.
If you would like any more information about how Shamanic Healing, Life Coaching, Spiritual Coaching, Soul Journey Work or any of my workshops can help you , then please do contact me.
Jeni
e:peaceofmindhealth@gmail.com
tel : 07531 191 688
Peace Of Mind Health – Holistic Health Practitioner qualified in Psychology, Shamanic Healing, Life Coaching , Soul Journey , EFT, Reiki