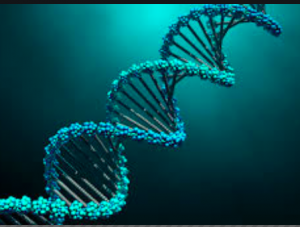 Hi All, welcome back to our blog – Conversations with a Virus.
Yesterday i got to thinking about existence and the fact that (mostly) everything that lives WANTS to be alive
Everything at the core wants to survive. Even when we are faced with extinction we will slowly evolve so that over time we can exist. 
So it makes sense that CoronaVirus or Covid19 (as i will call it by its official title) wants to survive too.
So how about if we thought about it from a different perspective??
So what if we were not focussing on trying to kill it, how about if we try to understand it?
In nature everything exists for a reason, and in the laws of the universe we are either moving towards homeostasis or towards chaos.
It is only when the rules of nature are changed that we move towards chaos.
Conversations with a Virus
Humour me , i have time on my hands as Covid19 made me redundant from my past job, and now i get to think and write too much all day long !
Yesterday i did a Shamanic Middle World Journey to get into Covid19 headspace.
Here is what it said (use your own imagination to give Covid19 a voice!)
" Human uprooted me from my home, the place i knew.
Human invaded my habitat and before i knew it i became lost . I thought i knew the land, it felt similar in some ways and as i wandered i realised i was lost.
I had mistakenly walked into Human landscape.
Suddenly the architecture was all wrong.
Gone the territory of those species i had spent my existence with.
Gone the space , gone our rules of living in harmony with nature.
Human has become my host, i have not choice.
I do not navigate Human so well, Human lives so cramped and tight that my numbers grow too fast.It is all happening so quickly i cannot keep up with this Human pace of life.
I long for how it used to be in the wild lands of home.
I long for the habitat of the species where we lived in harmony just as nature intends.
Now i live in fear of my own existence .
At least they are beginning to space out.
They want me to die, to be gone. Yet they brought me here.
I do not understand these rules. I just want to live.
They do not see how similar we are in some ways.
Human it seems to me, has the characteristics of a parasite on its host Mother Earth.
I Covid19 may be a virus but our behaviour to our homes is similar in many ways.
I am intelligent just like them. I will adapt and change to ensure my existence. I think they fear my intelligence.
They do not seem to realise that they have the same abilities as me , they call it their collective consciousness power."
Thank you for reading.
If you would like any more information about how Shamanic Healing, Life Coaching or any of my other work can help you , then please do contact me.
Jeni
e:peaceofmindhealth@gmail.com
tel : 07531 191 688