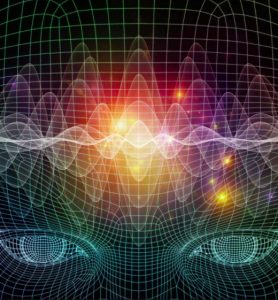 Hi All,
Welcome back to our blog – Law of Attraction …. Lifestyle or Mindstyle?
I find it really interesting that we put all of our resources into building the LIFESTYLE of our dreams and little energy into building the MINDSTYLE of our dreams.
As a Transformational Life Coach I have worked with clients from all walks of life and within that I work with what we may categorise as some really high achieving clients in terms of material success.
I have worked with Multi millionaire's, Multi Company owners, Sports Professionals at the top of their game.
I have worked with people to turn their dreams into goals and their goals into realities.
I have seen my fair share of people who have what outsiders would deem as 'living the dream'.
I have also worked with many people who come to me because they have read all about the Law of Attraction and yet it is not fully manifesting (or not manifesting at all!)
We can all resonate with this. We all have dreams, goals and aspirations and that is the beautiful body of work I do . Helping them manifest their dreams, goals and plans.
If you look at your own life goals then I would imagine that your dreams may include something along the lines of having a very healthy bank account, the dream house, a nice car, that job title, branching out on your own, a great salary etc.
Are you reading this thinking this is me!
I did it and I am living in bliss, joy , peace and abundance every moment of every day!
If so I am truly thrilled that you got it and that your lifestyle and mindstyle were congruent. If you worked with me then I KNOW that your lifestyle and mind style were aligned.
All of the work I do takes Law of Attraction to the core . When LOA is at the core of your being then it vibrates through every cell, every atom of all that you are. You are 100% in alignment, you have manifested all of these things and you are totally blissfully content all of the time.
Are you reading this still out of that true alignment?
If so then it is because you are still not aligned in lifestyle and mindstyle. When lifestyle and mindstyle are in flow then you are the living embodiment of Law of Attraction. It is great work to practice.
I will be sharing some of the work I do with clients over the coming weeks to help you.
We are all in lockdown together and whilst I am still able to I can virtually coach, teach and blog.
I have also set up free lunchtime meditation groups (13:00 UK time) where we are clearing the 3D paradigms from the collective field and using Lynne Mctaggarts Power of 8 intention teachings.
Just e mail me if you want the link to join the zoom group.
Sharing and building the connections between us all is vital at this time.
Check out my webpage for discounted offers to help you during these difficult times.
Thank you for reading.
If you would like any more information about how Shamanic Healing, Life Coaching, Spiritual Coaching, Soul Journey Work E.F.T / Matrix Re-Imprinting , Clinical Hypnotherapy or any of my other work can help you , then please do contact me.
Jeni e:peaceofmindhealth@gmail.com
tel : 07531 191 688