Hi All,
Welcome back to our blog. Perception.
When you change your perception on the world then your world changes.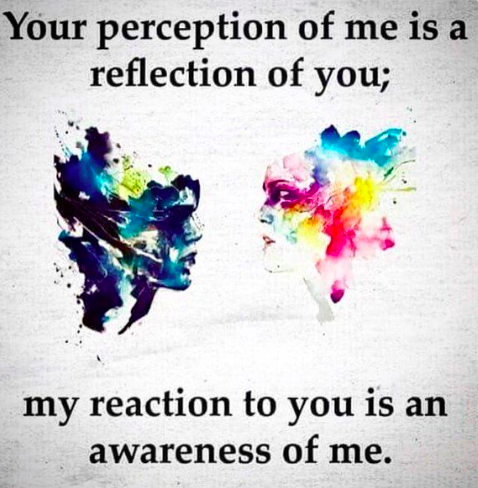 The truth is that the reality which you are experiencing is a direct projection of your expectations. if you expect something to exist in a specific way then the universe mirrors this as your reality or truth. 
So if your thoughts are critical , judgemental , filled with anger , boredom or worries then this is ultimately the reality that you are creating. 
When you bring yourself into awareness of what you are creating then this brings the power to change. 
Perception
If you can see the patterns as they emerge and create change, this will help you to adopt a peaceful , content , curious or accepting mind. From this place of power you may then begin to open yourself up to the real strength and magnificence that you really are. 
When you do that thing today then your future self will really know the meaning of abundance.
Thank you for reading.
Jeni
If you would like any more information about how Shamanic Healing, Life Coaching, Spiritual Coaching, Soul Journey Work or any other therapy can help you  then please do contact me.
Zoom Coaching is available for clients who are unable to meet in person.  
tel : 07531 191 688
Check out my webpage for discounted offers to help you during these difficult times.
Connect to my Facebook page to spread the inspiring ways of living.