Hi All,
Today I wanted to blog and share with you how to heal the womb is to heal the woman.
I am amongst many things a Shamanic Practitioner ( shamanka ) , Womb Healer , Soul Journey Practitioner , Fertility Massage Practitioner etc …
One of the things that I REALLY I notice in females when I do womb work, whether it is for Fertility , Infertility, Womb related problems (Endometriosis, Adenomyosis , PCOS , Fibroids etc) is there are almost always some ancestral patterns which involve healing of womb wounds from past generations.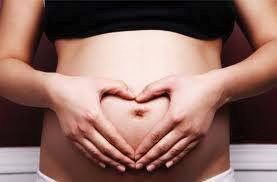 We can inherit the subtle energies of our ancestors and this may lead to issues in this life of 'unexplained ' infertility , pains and scars etc. When a woman has not been birthed into this world with a subtle energy body of balance around what it means to be a woman then this alone can prevent them from embodiment into true healing.
If your sexual power is repressed , or used inappropriately then your true power and voice is not identified or embodied.
On my consultation form (for fertility work ), one of my sections is around orgasm , sexual energy etc ….. in 10 years it has rarely been filled in honestly which in itself tells a story of us hiding something which when addressed can be reembodied and healed.
When we connect with the blocks we have and understand this is not a failing , weakness , or ours to own then is can be a powerful catalyst for change.
Thank you for reading.
If you would like any more information about how Fertility Massage, Fertility Reflexology, Fertility Hypnotherapy or any of my other work can help you , then please do contact me.
Jeni
tel : 07531 191 688