Untamed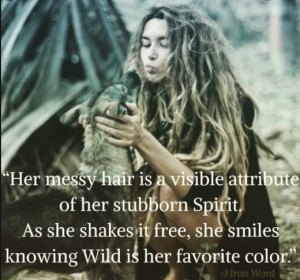 Take a journey deep into the woods to discover ancient footprints, primordial carvings to remind you of your inner wild .
Rest there a while and you may find a piece of you begins to blossom instinctively.
From roots that lay dormant in deep dark places that persistently appeared devoid of life.
The knowing heart within intuitively feels the rhythm of the forest , the heartbeat of all things.
Recalling pleasures of a past life where your essence knew to bow to honour the gentle raptures of nature.
That free spirit within you wants not to ask for permission, will not allow herself to be tamed .
The anima knows instinctively to lean towards the sun, to rejoice in the warmth that kisses and caresses her skin until she is energised .
The untamed knows when to drink her fill of the rain that cascades through to the core of her and flows abundantly until she is sated .
The feral woman is ready to escape to be free to roam and inhabit the Earth.
She follows her knowing, she is the soil of the earth. She does not need to ask, to beg or to barter for what is her belonging.
She knows this much because she gives back as much pleasure to the ancient land of her earth as she receives .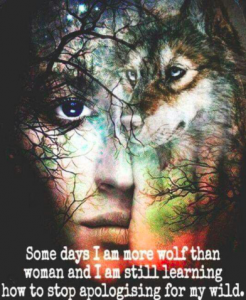 Jeni 05:02:2021
Poetry is from the heart , a form of art , an expression born of an emotion in time. If you care to share then from my heart to your heart please do and always credit the artist