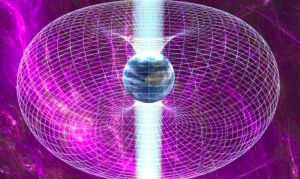 Hi All, Welcome back to our blog – We are in this shift together.
Now is a really important time in our growth and evolution.
I am currently teaching my groups how to shift awareness into their heart and high mind points.
Why?
Once you learn to master being present in these 2 points you begin the journey to mastering frequency.
Once you master frequency then you start to clear out the 3 dimensional limitation channels. This allows you to lift energy to operate at a higher frequency to experience the higher realms.
You must be present in order to be able to master the higher frequency.
Why?
Because we are in this shift together
At this present time the planet as it exists now is structured in a framework which we call 3D.
3D is governed by the laws of this dimensional awareness. Structure. So we can only think in terms of the perimeters of a 3D grid (or 3D+1 if we are to be accurate and include time).
For many we were here to learn through the vibration of these teachings (duality, opposites cause and affect has been a great framework for us and for science). However we are here again, that evolutionary pivotal point. We have grown and there is room for even further expansion outside of that container. Many people are awakening to this innate wisdom, that we evolved to once before (roughly 26,000years ago).
Those who know this know that we lost our way from that high vibration (where the vibrational frequencies were of unconditional love, peace, compassion 5D ways).
We also lost our crystalline earth grid, this was our navigator , our connection to each other and to Gaia.
When our energy fractured or fragmented from the grid it meant we have had to build back up in vibrational energy terms.
Whilst some people or even small groups have been high energy our overall collective mass energy has been too low.
We are in this shift together
Now we are approaching the time when as a collective energy we are able to reconnect with the crystalline energy grid. Now as the gates have been opened and activated we have enough holding or support energy as a collective group to be able to really move forward in our evolution.
What we are experiencing at the moment is another wave of energy banding as the 3D paradigm is breaking down and time seems to be moving faster and things seem chaotic.
What we are experiencing is things that are surfacing to help up move forward. Almost like a purging or detox, all that has been sitting in our field that is less than the vibration for your ascension is coming up to clear.
I have never been busier than when the last wave came through, soul alignments, shamanic healings , really deep shift work. Ugly shadows , Egragores and deep wounds of karmic patterning coming to the surface in clients yet shifting quickly.
If we have a good understanding of grounding , presence, balance then we are able to both move through the ascension without feeling overwhelmed.
If we are able to stay in a positive vibration and even raise your frequency then we can also negate the effects and support others who are not able to do this.Now, with this energy returning you have a calling.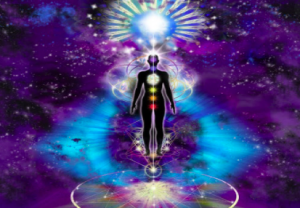 You are an architect of the future and the way we do this is by helping others, supporting them and having compassion for them . Consciously set your intention and attention to send love energy.
You can easily do this and it is very, very powerful for you to do so.
Thank you for reading. You will love this blog too ……https://peaceofmindhealth.co.uk/the-power-of-meditation/
If you would like any more information about how Shamanic Healing, Life Coaching, Spiritual Coaching, Soul Journey Work or any of my other work can help you , then please do contact me.
Jeni
e:peaceofmindhealth@gmail.com
tel : 07531 191 688
Check out my webpage for discounted offers to help you during these difficult times.