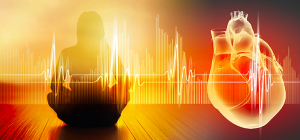 Hi All, Welcome back to our blog – The Power of Meditation.
We are going through a shift in our reality.
This shift is starting to prepare us for a new reality where science , quantum physics and our own innate wisdom actually integrate.
In the 3 dimensional world we have looked at these 3 modalities as separate from each other. This makes sense when you see that the 3 dimensional world is constructed with duality being one of the fundamental 'Laws of Structure'.
As the 3 dimensional world is upgrading we are beginning to witness an integration of science, Quantum Physics and the collective consciousness.
What was labelled as spiritual practice or Alternative Healing (Meditation , Energy Healing , Intention experiments, Reiki , Qi Gong etc) will integrate as forms of science in the future.
Quantum Physics has already shown us for many years now interesting research projects which apply those scientific rules to healing.
Science is validating what as healers we have been practicing for many, many years now. In fact studies on consciousness is now one of the cutting edge areas of research within the field of science.
The Power of Meditation
In focussed intention groups we personally witness that work happening with instant results when we focus for the person (with permission).
Not just on pain, as that you could argue is a subjective experience.
We as a group have witnessed swellings reduce, arthritic hands straighten , backs straighten up and walking improving and illnesses recover.
In my work with clients i see the same healing effects one to one, however the power of the collective intention has far greater potential than one on one work.
If we take that energy and expand that , then thought, intention, and emotion can be used positively to influence the world.
The way i see it we have an unprecedented opportunity to participate in this historic expansion that will integrate physics, science , consciousness, and group intention meditation.
All that it requires is you really learn to focus. Your attention and intention.
If that is possible then the world shift is limitless.
Imagine that shift in mindset and the unlimited potential for the future.
The future of your children and your children's children could be affected by this shift.
Imagine harnessing that energy of collective focus for climate instability, wars, healing etc.
This is a time of great opportunity for us to step forward. If we can work together now and use this potent time on the planet then we will collectively access higher realms of potential.
We are ready for a quantum shift , We need this quantum shift…… the potential for us is endless!
I hope you feel inspired to learn , grow and evolve.
Your future self will thank you for this. Please reach out and join me with group meditation intention work or find a group online or near you.
Lynne Mctaggart Power of 8 workshops are a good place to look for groups too. 
Thank you for reading.
If you would like any more information about how Mediation , Shamanic Healing, Life Coaching, Spiritual Coaching, Soul Journey Work or any of my other work can help you , then please do contact me.
Jeni
e:peaceofmindhealth@gmail.com
tel : 07531 191 688
Check out my webpage for discounted offers to help you during these difficult times.