Hi All,
Welcome back to our blog Dandelion Spirit – The Lions Tooth.
At the time of writing this my work as a Shamanic Practitioner with clients is paused. This has given me space to speak to the plants in a very different way.
Usually my daily shamanic work with plant teachers involves journeying to and with the plants. As they speak i honour their wisdom and individual healing information each person . The plants are very direct even when the client has not expressed a physical illness the plant always knows.
Within lockdown i  am choosing a plant and asking them to speak to me through journey and also asking the plant if it will speak to me as it journeys through my body.
This is a much longer process and i am loving the mindfulness of this beautiful extended journey from the worlds, to the process to the infusing within me. it feels somehow even deeper than the beautiful connection we had before. So this week i have been speaking to the spirit of the little golden sun Dandelion.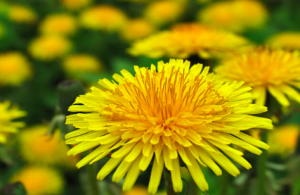 Dandelion Spirit Journeying
Dandelion power i call to you,
Show me your essence in you i trust,
Spirt emerge your language true,
Your humble presence is angels dust.
The circle the cycle the flow of all things.
The gifts you share to keep us present,
Divine inspiration that using you brings,
Listen to you as teaching is sent.
Your strength persists you will survive,
Root into mother earth below,
We can stand strong to stay alive,
No matter how life's winds will blow.
Make a wish, blow into the air your seed,
Set seeds of fortune into the wind,
Carried far from the clock, wish is now freed,
Released and then the dream is aligned.
Your mighty yellow sun can teach,
Magik turns fairy clock flower,
That nature is ever within reach,
Its alchemy abundant power.
Jeni 26:04:2020
Dandelion Spirit – The Lions Tooth
Dandelion typically is understood is a bitter -sweet so it balances both yin and yang elements.
In TCM Dandelion is helpful for the elements of the liver gallbladder meridians and also the CX meridian.
It is a great liver cleanser. Dandelion is great for all of the digestive processes (again liver, gallbladder, pancreas).
Can help prevent diabetes as its bitter properties reduce sugar cravings and balance blood sugars.
Why not try Dandelion as a weight loss tonic. Dandelion is not only a good detoxifier, it boosts metabolism and stimulates weight loss.
As an anti-inflammatory it can be good for inflammatory conditions (and that is enhanced further by using both the leaves and the heads).
So i made a Dandelion Tea and a dandelion syrup . The syrup then went into yoghurt for ice cream , was frozen for sorbet and the green leaves have been used in smoothies.
When doing any shamanic work with plants it is vital that you ask for permission and let the plant speak to you if they want to be used. Otherwise you will not get accurate information , if any at all.  Also even if we are just foraging for our lunch, only take just what you need, never take more.
There is no need to be greedy or harvest wastefully, the plant will not thank you for it.
Check out my webpage for discounted offers to help you during these difficult times.
Thank you for reading.
If you would like any more information about how Shamanic Healing, Life Coaching, Spiritual Coaching, Soul Journey Work or any of my workshops  can help you , then please do contact me.
Jeni
e:peaceofmindhealth@gmail.com
tel : 07531 191 688