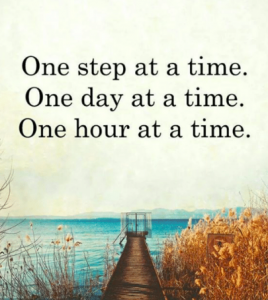 Hi All,
I wanted to use this blog to open awareness of what COVID is capable of for those people who still think this isn't real or serious. Here is my blog A story of what COVID did to my health.
A story of what COVID did to my health.
Let me tell you from my own first hand experience of just how damaging COVID can be. I am one of the healthiest people I know. If you knew me you would also probably say I am one of the healthiest people you know…..or at least I used to be.
That was life before COVID. 
Still a smidge under 50yrs old I am a fit person, who walks at least 5 miles every day, I eat a predominantly plant based diet, I do not drink, I do not smoke, my weight is healthy and I take no medication. I keep my energy aligned and practice a way of life that minimises stress and disharmony. I suppose on paper I tick all the boxes of a perfect role model for health (if I could just polish my 😇)!
Yet here I am still trying to recover my health from COVID
I didn't think I had underlying health conditions. I thought that was the people with cancer, lung problems, ME, heart conditions etc that would struggle……not my little problems.
So let me put this into context I have 2 little problems.
1. Adenemyosis – Which is an incredibly painful condition where the inner lining of the uterus basically causes havoc. For me I haven't had a bad flare up in 2 years since having the marina coil fitted.
2. IBS – Which ok has not been great over the last few months, and I am under the hospital having it all looked at just to check nothing too suspicious going on but my bloods say i'm not coeliac, and the inflammation again I didn't think too serious.
A story of what COVID did to my health
When  COVID decided to have a party in my body it invited the above guests and they all let loose at the same time. COVID and his delinquent buddies turned that f*cking party into a riot. They destroyed me. I couldn't even walk, couldn't eat, the pain was incredible and I was tripping out in a state of delirium for a couple of days. I had electric shocks running through my head every few seconds.
My whole digestive system shut down. I couldn't tolerate anything. I became hypersensitive. Light hurt me giving me cluster headaches. Smells I constantly had tiger balm around both nostrils as every smell made me nauseous. My clothes hurt my skin, my Pj's with a metallic thread running through felt like needles on my skin.
My body was flushing so much through the night that everything was continually drenched and then I would be shivering with cold but too weak to move. Coming out of it the other side my body has now also got shingles it has been so compromised. But on the grand scheme of it that's the least of my worries..
It was horrific
So on the positive the doctors were great and medication is stabilising my digestion. COVID has gone and I am getting better. The story has a happy ending, I will be well again.
What I am now adjusting to is resetting my mental health as I have a memory of the person I used to be and I'm not her any more…….and that is hard.
I have to sit down to put my pants on FFS!
I have to accept that for now if I take a small walk around the block then I may not be able to do anything else that day. Having to accept that for now there is a narrow window of foods I can eat until my digestion fully heals. Having to accept that I do not know what the future looks like, I just have to focus on each day.
So each day I challenge myself to do one more thing than the day before. It may be that I manage one more glass of juice, one more conversation, one slightly further walk. That I sat in a chair for an hour rather than just being in bed.  Because each time I push myself I know I'm getting better. That is all that matters.
The doctor intimated it could take 6 months for a full recovery. I feel like I will recover faster, but that's a lot of your quality of life to loose.
So I know for a lot of people this way of living is inconvenient, believe me the way I am living at the moment is highly inconvenient. My world has become incredibly small, what I can do has become incredibly limited. I'm so glad I didn't have my family round at Christmas as I don't think I could live with having passed this onto anyone I love. It's just not worth it.
You take your health for granted until you do not have it any longer. If you are fit and healthy like I was then I hope reading this expands your awareness for protecting both yourself and others.
Thank you for reading.
Jeni
e:peaceofmindhealth@gmail.com
tel : 07531 191 688