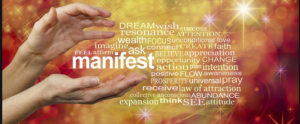 Hi All, Welcome back to our blog – Abundance – A Millionaire Mindset.
When we are thinking about starting a new business or wanting to grow or expand in an area to increase wealth then we often become blocked. If we become blocked then it is impossible to manifest our dreams. We instead manifest our fears.
Fear keeps us stuck and prevents us from moving to abundance.
Some of the tools i use in my Business and Life Coaching with clients help them to move and shift their energy. These days i shift the energy with them (quick wins all round!).
Part of the 'Millionaire Mindset' fast abundance tools i use in Life Coaching work include a few of these questions;
What did you think having money would bring your future self ? Success, status, security, adventure, choices, freedom , happiness.
What are the most important things in your life ?
What are the most enjoyable things in your life (ie what do you like doing )?
Would taking on this project impact on other areas in your life. Would those changes be better or worse ?
If the project did not make money would you still choose it ?
If the project did not make money would you be content with the other things it would bring ?
What is the most exciting or positive thing that this project could bring ?
As soon as we define the list and i help them to shift the energy, the changes are significant, powerful, fast and ABUNDANT.
Have a play , see what comes up for you and then if you need helo shifting the energy then just have a mop up session to go through the next steps to abundant living.
Thank you for reading.
If you would like any more information about how Life Coaching, Business Coaching or any of my other work can help you , then please do contact me.
Jeni
e:peaceofmindhealth@gmail.com
tel : 07531 191 688