Hi All, Welcome back to our blog – Ancestral Wounds.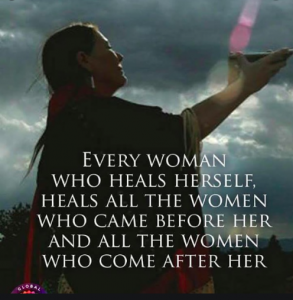 It may seem an abstract concept to imagine that what your great great grandmother experienced during her life was impacting your life right?
Epigenetics has scientifically proven that we inherit more than just the colour of our eyes, our hair or our height; we also inherit the emotional baggage of the impacts of our ancestors' lives.
Ancestral Wounds.
When a person cannot or will not do any work to heal their emotional traumas then that gets passed down through the ancestral line.
Our ancestors did not speak their wounds and they were silently carried becoming deeper and deeper buried into the unconscious.
If you think of it like a family tree and that family tree sprouts with the knowledge passed on from the master root. Within each branch there is a blueprint of knowledge and information.
How to grow and develop, what that identity becomes and all the historical knowledge grows from the master root.
Each off shoot becomes a mini imprint with all of the positive information along with all of the history of emotional baggage too.
It is only when someone in the younger off shoots of the family tree has enough awareness , courage or support to face that ancestral baggage and grief that the healing and a new pathway can be forged.
Pause for a moment to think about the ancestral experiences that might be showing up in your life…
For example ;
Your constant anxieties and irrational fears of losing everything may be due to your ancestors having their homes, land and businesses taken away or destroyed.
Your inability to form lasting and meaningful relationships may have been created from your great grandmothers heartbreak.
Your irrational overeating or hiding of food may be due to your great grandfathers extreme poverty and starvation.
Your feelings of being segregated, bullied or blamed for everything may be due to your ancestors persecution.
Your unexplained infertility may have roots held in your female lines womb stories.
Such beautiful things are set to grow from healing these wounds. Once we are brave enough to open ourselves up to this tender and vulnerable work then transformation is inevitable.
We become a hollow vessel to release the wounds that are buried deep within the unconscious and we are making a clear path for the future branches of the tree.
Check out my webpage for discounted offers to help you during these difficult times.
Thank you for reading.
If you would like any more information about how Shamanic Healing, Life Coaching, Spiritual Coaching, Soul Journey Work or any of my workshops can help you , then please do contact me.
Jeni
e:peaceofmindhealth@gmail.com
tel : 07531 191 688