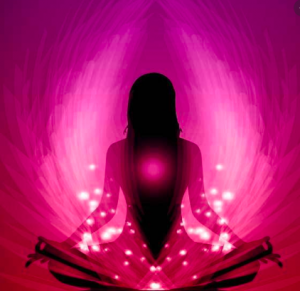 Hi All, Welcome back to our blog – Heart Health – A mindstyle choice.
This is fascinating if you love science and biology , or are just interested in Heart Health.
According the the HeathMath Institute the heart was reclassified as part of the hormonal system in 1983, when a new hormone (ANF) was found to be produced and secreted by the heart.
I have cited some of this explanation from their website, please click onto their website https://www.heartmath.org/research/science-of-the-heart/ if you want the full version;
'This hormone (ANF) helps to regulate the blood vessels, kidneys, adrenal glands , reduce stress hormones, increases immunity and influences many regulatory centres in the brain including motivation and behaviour .
More recently, it was discovered the heart also manufactures and secretes oxytocin, which commonly is referred to as the love or our bonding hormone.
Beyond its well-known functions in childbirth oxytocin also has been shown to be involved in cognition, tolerance, trust, and the establishment of lasting bonds. Remarkably, concentrations of oxytocin produced in the heart are in the same range as those produced in the brain.'
Heart Health – A mindstyle choice
How amazing is this. What we in the past understood to come from the brain or the hormonal system (in its traditional teaching) is in fact led by our beautiful heart.
It seems our sacred hearts are leaders of so much more than we thought.
So it is vital that we nourish it. Not just with our lifestyle. With our mindstyle.
The Heart Brain connection is vital to our heart health.
The brain and the heart both interact with each other electro – magnetically and these 2 vital organs it seems take everything through them.
We have yet to understand it fully . It may feel like we are trying to discover the chicken and the egg metaphor.
So whilst science is figuring that bit out for us let me suggest that we put our coherence into heart and brain 'mindstyle' coherence then maybe the heart and brain wouldn't be responsible for the top 4 of 5 worldwide causes of death (W.H.O statistics).
As the heart is a part of the hormonal system then it makes complete sense that we should be practicing exercises to reduce adrenal stress (cortisol production ), reduce heart pressure ( ANS) and increasing DHEA production (vitality hormones).
Practically this is why learning relaxation techniques such as meditation will significantly improve your heart and brain health.
Its not just your lifestyle its your mindstyle
I am offering free daily lunchtime meditation sessions for you to teach practical tools to help you during this difficult time. Just e mail me if you want the link to join the zoom group.
Check out my webpage for discounted offers to help you during these difficult times.
Thank you for reading.
If you would like any more information about how Shamanic Healing, Life Coaching, Spiritual Coaching, Soul Journey Work E.F.T / Matrix Re-Imprinting , Clinical Hypnotherapy or any of my other work can help you , then please do contact me.
Jeni
e:peaceofmindhealth@gmail.com
tel : 07531 191 688