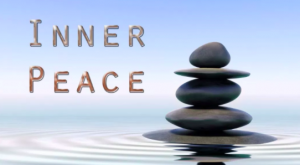 Hi All, Welcome back to our blog – Inner Peace.
I was thinking about why we find it so difficult to find peace within our internal and external world?
The world we live in has become so busy and chaotic. Do we ever really get or give ourselves the opportunity to just pause?
Well here it is – at the time of writing this (May 2020) we have been forced to just pause.
During these unprecedented times of Covid 19 how have you used this time of lockdown?
It can be a time to detox , to re-evaluate and to purify. When purity is lost within the human psyche then peace is lost.
How would your life change if you knew you had the innate ability to increase purity , peace longevity, and thrive ….especially in this time of extremes?
At our core we are innately peaceful beings
Peace is our deepest inner state of being, our true nature. To be at peace is to be in our natural state, but only when our consciousness is pure and clean and true.
As soon as the pollutants of life are allowed in, or we allow old memories and experiences to disturb us into negative thinking, our purity and therefore our inner peace are gone. It's not the external event or person that takes our peace away – it's because we give them permission to enter and give them life in our minds.
Have you had the opportunity yet to look at what will allow peace to be with you as you move forward in life?
What does it take to find peace with ourselves?
Releasing blocks within the heart and mind will help you find your journey to inner peace. Just like the world needs to pause and detox, so do we.
Check out my webpage for discounted offers to help you during these difficult times.
Thank you for reading.
If you would like any more information about how Shamanic Healing, Life Coaching, Spiritual Coaching, Soul Journey Work or any of my self development workshops can help you , then please do contact me.
Jeni
e:peaceofmindhealth@gmail.com
tel : 07531 191 688