Hi All, Welcome back to our blog – The Art Of Self Love.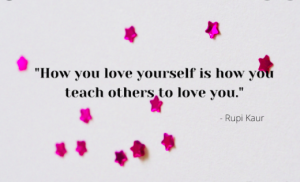 We have really lost the art of self love and as a Life Coach and Soul Journey practitioner I see a massive shift in the energy of my clients when their heart reconnects to the true concept of self love.
Just check in with these statement and see how they make you feel;
Do you LOVE yourself?
Do you believe that loving yourself is selfish, arrogant, egotistical, big headed or just something that you cannot mentally visualise or feel?
Do you VALUE yourself?
Do you believe that it is important to put others first, support, fix or be there for others even if it means that it has a negative impact on you in some way?
Do you RESPECT yourself?
Do you stand in your truth with your beliefs and values without allowing other peoples judgements to sway your life decisions and choices?
Do you HONOUR yourself?
Do you believe that your self work is indulgent and fanciful or soul seeking?
The Art Of Self Love
If you do not have healthy boundaries around these important foundation statements then you will go through life feeling unfulfilled at the level of the soul. Over time your dreams, goals and passions slowly fade away into the distance until you will have forgotten them. Your true inner power diminishes every time you are untrue to your needs of self love.
Also if we do not truly value, respect, honour and love ourselves then you cannot truly be loved and cherished from the heart by others.
We are all damaged wounded humans at some level, regardless of our individual backstory… believe me we ALL have a back story.
Regardless of wounds, traumas, dramas and significant life changing events we all have the capacity to heal and move to a place of self love.
The only question beautiful being is…
"are you prepared to take that journey"?
Thank you for reading.
Jeni
If you would like any more information about how Shamanic Healing, Life Coaching, Spiritual Coaching, Soul Journey Work or any other therapy can help you then please do contact me.
e:[email protected]
tel : 07531 191 688
Check out my webpage for discounted offers to help you during these difficult times.
Connect to my Facebook page to spread the inspiring ways of living.