Hi All, Welcome back to our blog. Winter Solstice.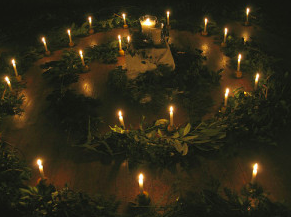 The winter solstice is a time of restore and rest. As the light gently draws back to this liminal point of the shortest day and longest darkness visible.
I love this time of year.  As we reach this point and we have stepped beyond the doorway of autumn slowly we surrender into the welcoming womb of winter readying to hibernate.
We have by majority lost the meaning of this, for many this is time has become a circus of busyness and stress. We have normalised this consumption of the materialism of our times. People are racing to buy more , to do more , to be more ?
For what?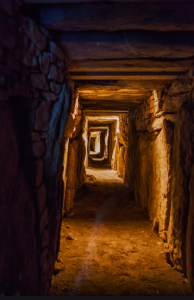 These days i choose to step back into choices of the soul , i listen to the wisdom of nature and of my ancestors who remind me that this is a period of stillness and rest, of going within and making space to witness the year in a mindful way.
To reflect on the year and the meanings, the guiding messages , the growth (or not) and the blocks. How i have listened and reconnected and where i need to be more present in the growth of my soul.
I choose to prioritise this time for rest and recharge. Into the darkness i journey to be shown what needs to become visible.  From this vision quest is an allowance for reflection. This is also a readying for setting new seeds to manifest in time for the spring equinox to fuel my growth.
We are by majority asleep to these ways, and so we look to fuel our emptiness with addictions which show themselves in retail 'therapy ', excess of alcohol or drugs , people , overeating and indulging in shallow pastimes such as computer gaming, social media and gambling.
Winter Solstice. A spiral walk or a meditation on the inner spiral and light into darkness is a great thing to do at this time of the year as is a darkness retreat.
If you will allow yourself to make space for welcoming in the winter solstice with stillness and reflection then i wonder if you may feel a different energy beginning to move through you. A calming energy of peace and reflection.
Winter solstice feels to me like curling up beside an open fire , like coming back to the womb like space of within.
Like the space at the end of the outward breath.
I encourage you to find yourself a spot to rest – light a spiral of candles, sip a hot drink with clove, cinnamon and winter berries and write about what has served you and was has not, what you want to bring forward into 2021 and what you want to let go.
Creating intentions will plant seeds for the year coming, which will connect you to your own innate rhythm.
This years winter solstice has the planets of Jupiter and Saturn in alignment which also brings the Christmas Star which is a phenomenon unseen for 800 years, turn towards the sky and rejoice in the beauty of our wonderful universe.
Happy Winter Solstice
Thank you for reading.
If you would like any more information about how Shamanic or Soul Journey work can help you  or wish to be added to my events and workshops then please do contact me.
Jeni
e:peaceofmindhealth@gmail.com
tel : 07531 191 688